The Perks of Being an Automatic Delivery Customer
January 12, 2018
Cold weather is here, which means saving money and staying warm are at the top of everyone's to-do list. Did you know that there is one way to make heating your home easier than ever? Sign up for automatic delivery and leave the rest to us! You'll enjoy complete convenience—no matter what Mother Nature has in store.
How It Works
We will create a custom fuel delivery schedule based on daily usage and computerized tracking of daily weather temperatures. This way, we are able to accurately estimate when your tank is due for a fill-up. No need to pick up the phone! You can rest easy knowing your fuel supply is in capable hands.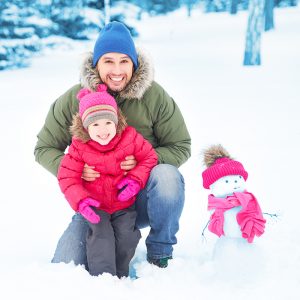 Why Pennsylvania Homeowners Choose Auto Delivery
Forget the hassle of manually placing orders and arranging delivery dates around your busy schedule. Instead, automatic delivery customers take advantage of these valuable benefits:
Total Convenience
You can depend on us to deliver your home heating oil when you need it—before you know that you do! Our tracking system is designed to predict when you're due for a delivery as effectively as possible.
Improved Protection
Running out of heating fuel is an unnecessary safety hazard that can cause costly damage to your heating equipment. Signing up for automatic delivery significantly lowers the likelihood of a no-fuel emergency.
Better Spending
During the winter months we know that you want to make your heating budget go the distance. Automatic delivery service translates into more efficient fill-ups, which will improve your fuel economy and lower energy costs. It's a win-win!
Well, what are you waiting for? Contact your home comfort providers at Ferro Fuel Oil to start enjoying the perks of automatic delivery.
*Safety Reminder: While automatic delivery is the best way to prevent a no-fuel emergency, automatic delivery customers are still responsible for checking their tank gauges every so often. Inform Ferro Fuel Oil of any changes that could affect daily fuel use, like an increase in household size or property addition.
---