Oil & Propane Budget Plans in PA & DE
June 17, 2019
Nobody can predict the cost of oil or propane bills. However, you can make the most out of your fuel payments by signing up for a budget plan, which allow you to divide your annual heating costs into low monthly payments. This will give you more time to pay your bills and reduce the overall financial stress of the winter season.
Your Fuel Payments, Your Way
Why not add predictability to your annual fuel costs with manageable, even monthly payments spaced throughout the year? By choosing this option to spread your total fuel costs for the year over 12 months, you'll take advantage of low winter heating bills and convenient monthly budgeting.
How Do Budget Plans Work?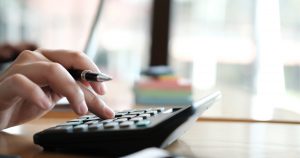 To figure out your monthly payment amount, we split your annual heating costs into 12 equal installments, based on last year's fuel use and this year's projected prices and weather. You pay one predictable installment each month and benefit from the following perks:
Keep your bills simple and predictable
Make 12 low monthly payments
Don't be surprised by high winter bills
Avoid Surprise Heating Bills in PA & DE
Choose a budget plan if you prefer to organize your heating costs alongside other monthly bills for convenient planning and budgeting with no surprises. Get an idea of your anticipated monthly budget payment before signing up! Our dedicated customer service representatives will provide you with a free quote if you contact us online or by phone.
How to Enroll in a Budget Plan
After weighing your options and calculating your expected monthly payment, signing up for a budget plan is quick and easy. Contact the experts at Ferro Fuel Oil for assistance. Taking just a few moments to plan ahead can save you time, money, and stress this winter. Now that you're signed up, you can sit back, relax, and enjoy the summer!
Automatic Delivery for Oil Heat Customers
Most of our oil heat customers prefer the peace of mind that comes with our automatic delivery service. This is because we eliminate the inconvenience of monitoring your own fuel gauge or guessing when you should request a delivery. Ferro Fuel Oil uses a degree-days technology that predicts each home's individual fuel consumption patterns, along with weather predictions and equipment efficiency. Remain warm and worry free with our guaranteed oil delivery. Click here to ask for more information or to enroll in our automatic delivery program!
---