Propane Water Heaters for Delaware and Pennsylvania Homes
November 16, 2020
Ferro Fuel is proud to offer a variety of heating and propane appliances to make your Pennsylvania or Delaware home as comfortable as it can be. As one of the lightest and cleanest-burning fuels, propane is not only environmentally friendly, it's also easy on your wallet. Propane is a multi-faceted fuel that can power a number of residential appliances in any weather. The temperature is dropping outside, and there's nothing better than a long hot shower after coming in from the cold. Propane water heaters are known for their value and reliability and are an economical choice when it comes to your water heating appliance for your home.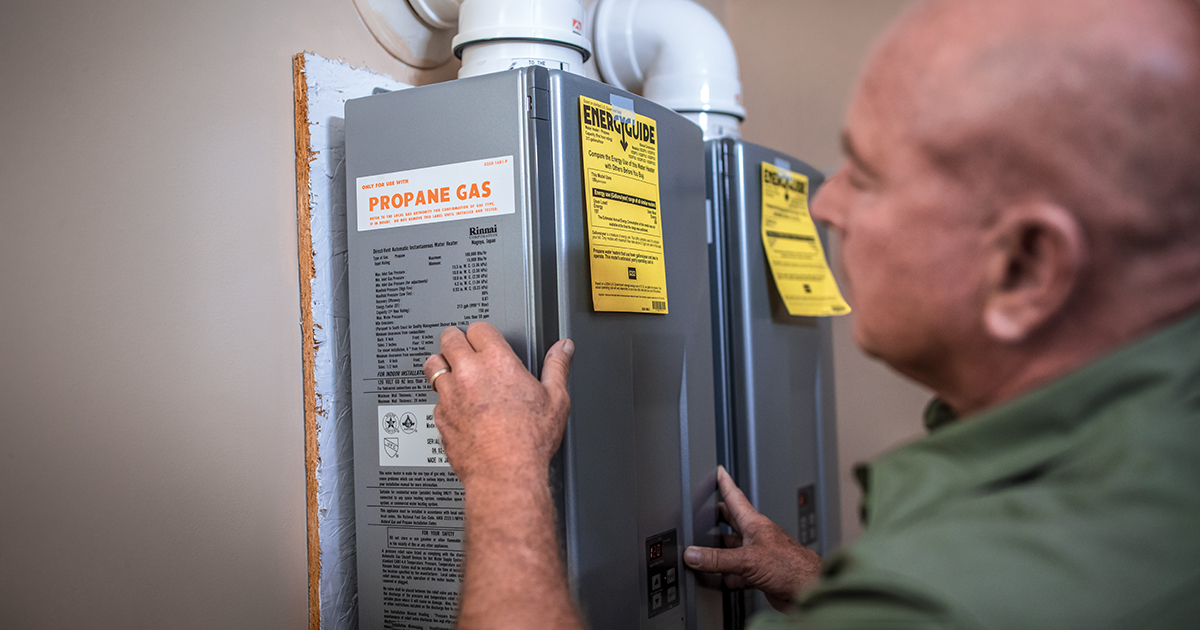 ---
Advantages of a Propane Water Heater in PA & DE
Value
Because propane is a multi-faceted fuel that can be used for many appliances, you get better value when you use it. Not only can you use propane for your water heater; you can also use the gas for powering generators, fueling fireplace inserts, outdoor grilling, indoor cooking, clothes drying, pool heating, and more.
Savings
When your home switches from an electric to a propane water heater, it can benefit from annual energy savings of around $500–$1,000. When compared to its electric counterparts, propane appliances have a lower operating cost. Plus, as a high-efficiency fuel, propane allows for a continuous supply of hot water.
Longevity
A propane furnace heating system can save you time and money because it can last up to 10 years longer than an electric heat pump.
Safety
To always help keep your property protected, propane water heaters have strict safety codes and equipment testing.
Eco-friendliness
When it comes to the environment, propane is much better than other heating fuels. Propane is a clean and nontoxic burned fuel, and it is not considered a greenhouse gas. In fact, it meets all clean energy standards according to the Environmental Protection Agency.
---
Learn More about Propane Water Heaters from the Experts at Ferro Fuel Oil
If you have any questions about propane water heaters, or if you're ready to make the change, contact us today. We also offer easy and convenient fuel delivery to Pennsylvania and Delaware homes. You can even order your fuel delivery online.
---