Why You Need a Heating System Tune-Up and Safety Check
January 25, 2017
Making sure your heating system is working properly this winter is important to ensure your family's safety and comfort. Your HVAC system works hard to keep you warm during the cold winter months, but it may be working harder than necessary to maintain the temperature you set, which can end up costing you more money on electricity or gas bills.
Even if you don't notice any problems with your home's heating system, having a professional check it out means it can be tuned up for optimal performance and to ensure the safety of your family.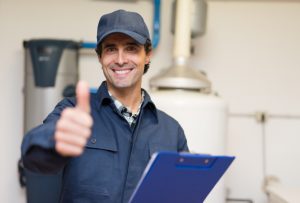 It is recommend that you have your home's HVAC system inspected at least once a year. A trained professional will be able to spot issues before they become emergencies, and having key components cleaned will ensure your system remains efficient and maintains optimal home air quality.
A professional heating system tune-up can benefit you in the following ways:
Ensure proper airflow throughout your home
Keep you safe by preventing gas leaks
Reduce cost and frequency of necessary future repairs
Save time and stay warm, rather than waiting until your HVAC system stops working
Improve your home's energy efficiency
Maintain your unit's manufacturer's warranty
In addition, having a heating system tune-up and safety check each year can save you up to 10% on your annual fuel costs, which means it will more than likely pay for itself.
Heating System Maintenance and Installation in Boothwyn
Ferro Fuel Oil services, repairs and installs oil and gas boilers as well as furnaces and water heating systems of all types. We can make sure your equipment is operating properly, which reduces the risk of system breakdowns and can maximize fuel efficiency which will in turn lower your heating bills.
Our trained service technicians are experienced in servicing all types of oil and propane gas heating systems. In case of emergency, we are available 24/7/365. Give us a call at (610) 485-1356 or contact us online today.
---