Reasons Not to Skip Your Annual Air Conditioning Tune-Up
July 13, 2020
Summer is in full swing here in Boothwyn, Pennsylvania and the surrounding areas. If you have an air conditioner, have you had a tune-up this year? Annual maintenance is the key to a highly efficient and reliable cooling system for your PA or DE home. If you still need your summer tune-up (or even better, an A/C service plan) get in touch with our HVAC specialists to book an appointment. Once you get on the schedule, you'll benefit from all of the following perks:
Enjoy major benefits and perks of annual A/C tune-ups
There are several reasons why HVAC service providers across the country strongly encourage A/C users to get their systems cleaned and checked every year. In just one annual visit, our techs can seriously improve the operation of your central or ductless air conditioning system, providing these perks to your home, property, and family members:
Extend A/C equipment lifespan
Increase operating efficiency
Improve comfort and safety
Reduce the risk of breakdowns
Lower your cooling costs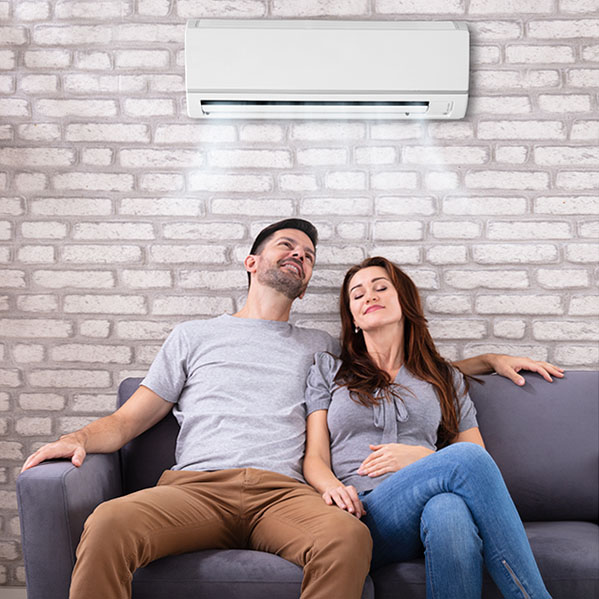 Give your family more peace of mind
Everyone's spending more time at home this year, which is all the more reason to provide your family members with the comfort that only air conditioning provides. Scheduling your A/C tune-up is essential to avoid equipment malfunctions, unexpected repair costs, and hot, sticky humidity creeping into your home. A breakdown in the middle of the summer means interrupted comfort for your family and extra money out of your wallet. Just one annual air conditioning tune-up from the Ferro Fuel Oil experts includes preventative maintenance that helps identify minor issues before they turn into major ones.
Be prepared for any weather
A summer A/C tune-up is critical to make sure your equipment is up to the challenge of heatwaves and hot temperatures. Scheduling your A/C tune-up now is the best way to ensure that your ductless mini-split or central air conditioning system is in top working order for the entire year. Air conditioning tune-ups from our experienced service technicians are available now!
Call us or reach out online to schedule your summer A/C tune-up appointment today.
---